It's July, which means it's PRIDE in San Diego, and the launch of our newest Coffee for a Cause - Be You Brew, a limited blend crafted with love and brewed with a cause. Alongside this blend, our friends at Split Bakehouse have created a Pride Donut exclusively for us. Community is at the core of what we do, and what better way to foster the community around us than celebrating the perfect brew while making a positive impact. Throughout San Diego Pride Month, for every bag of this unique blend sold, we're donating $1 and 10% of Pride Donut Sales to The San Diego LGBT Community Center. Get ready to experience a cup of coffee and donut that not only tantalizes your taste buds but also supports and uplifts the diverse and vibrant communities of San Diego.
At Bird Rock Coffee, we believe in spreading joy, inclusivity, and love with every sip. As a passionate supporter of our community, we wanted to create something extra special to honor San Diego Pride Month. This blend is a tribute to the LGBTQ+ community, filled with vibrant flavors as diverse and beautiful as the people we celebrate. We're thrilled to partner with The San Diego LGBT Community Center, an organization that embodies the values of inclusivity and well-being for all.
The San Diego LGBT Community Center is an incredible organization that works tirelessly to enhance and sustain the health and well-being of the lesbian, gay, bisexual, queer, transgender, nonbinary, immigrant, and HIV communities to the betterment of our entire San Diego region. From providing essential support and resources to fostering a safe and welcoming space, The Center has become a vital pillar of strength and empowerment. Our partnership aims to contribute to their impactful work and help create a more inclusive and compassionate San Diego.
Our limited edition "Be You Brew" brings together meticulously sourced, sustainable, and high-quality beans creating a blend that celebrates and promotes affirmation, freedom, empowerment, and love in all forms. ⁠And our collaboration donut with Split Bakehouse is the icing on the cake (donut) bringing a sweet touch to this month's donation efforts.
By indulging in a bag or donut, you're not just treating your tastebuds to an exceptional experience, but actively supporting positive change in our community. Join us in sipping with pride and spreading love, one delicious cup and donut at a time!
PRIDE MONTH AND FLAG HISTORY

Pride Month is officially in June and celebrated nationwide dating back to 1970 when the first Pride marches were held in New York, Los Angeles and Chicago, attended by thousands of people on the one year anniversary of the Stonewall Uprising that took place on June 28th, 1969 in New Year city. Since then, big strides have been made, but there's still a long way to go for equality and rights that all humans deserve.⁠
8 years later, in 1978, the first pride flag was Designed by artist Gilbert Baker at the request of San Francisco City Supervisor and first openly gay elected official in the history of California, Harvey Milk, the original rainbow flag made its debut at the San Francisco Gay Freedom Day Parade celebration on June 25, 1978.
It was a powerful expression of LGBTQ+ activism and liberation. It consisted of eight colorful stripes, each representing different aspects of the community. The flag's vibrant hues, including pink, red, orange, yellow, green, turquoise, indigo, and violet, represented concepts such as sexuality, healing, life, sunlight, nature, art, harmony, and spirit.
Over time, the flag underwent a few modifications to accommodate practicality and inclusivity. The pink and turquoise stripes were eventually removed due to limited availability of fabric in those colors. This resulted in the six-stripe version of the pride flag, which is now globally recognized and celebrated.
However, in recent years, the pride flag has continued to evolve to reflect the diverse identities within the LGBTQ+ community. Additional variations have been introduced to honor specific groups, including the transgender pride flag, which features light blue, pink, and white stripes, and the non-binary pride flag, characterized by yellow, white, purple, and black stripes. These flags recognize and celebrate the unique experiences and identities of individuals within the LGBTQ+ spectrum.
Today, the progression of the pride flag stands as a testament to the ongoing fight for equality and acceptance. It is a symbol of love, courage, and the unwavering spirit of a community that continues to inspire and uplift people around the world. By proudly displaying the pride flag on our Be You Brew, we show our commitment to creating a space where everyone can live authentically and embrace their true selves, regardless of sexual orientation or gender identity.
SAN DIEGO PRIDE MONTH

Although Pride month is nationally recognized and celebrated in June, many parades and celebrations take place throughout the year including San Diego when pride is primarily celebrated in the month of July. When pride parades first started being organized, each city attempted to have them on the same weekend in June however, this limited the LGBTQ organizations' and communities to be in every city to build supporter lists and to further grow the organizations. Pride organizers realized they could better coordinate events and better serve the communities if the parades were held on different weekends and months. In 1990 San Diego Pride was nearly rained out, so the decision was made to leave "June Gloom" behind for the warmer and sunnier month of July and so San Diego Pride is now proudly celebrated throughout July and we proudly celebrate alongside our LGBTQ+ San Diego communities!
Whether you are local to San Diego or sipping from far away, we hope you join us in celebrating this vibrant month and our friends and family of the LGBTQ+ community.
BIRD ROCK COFFEE PRIDE BRANDING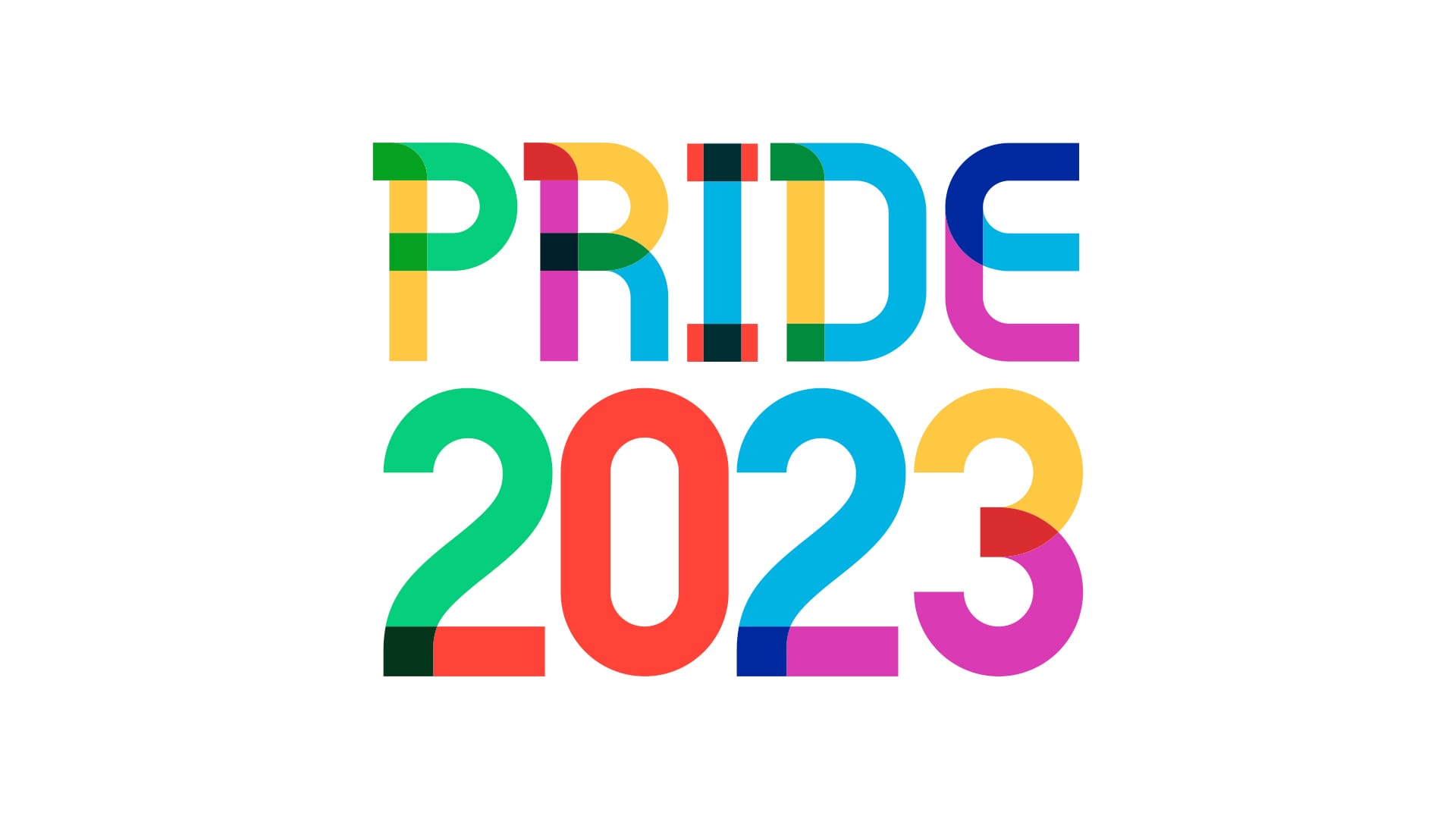 Our Pride branding is an ode to Gilbert Baker - creator of the iconic Rainbow Flag, LGBTQ activist, and artist. He was known for helping friends create banners for protests and marches and sadly passed away on March 32, 2017. To honor his memory, NewFest, and NYC Pride partnered with Fontself to create a free font inspired by the design language of the iconic Rainbow Flag and named the font 'Gilbert' after Mr. Baker.
Jun 29th 2023