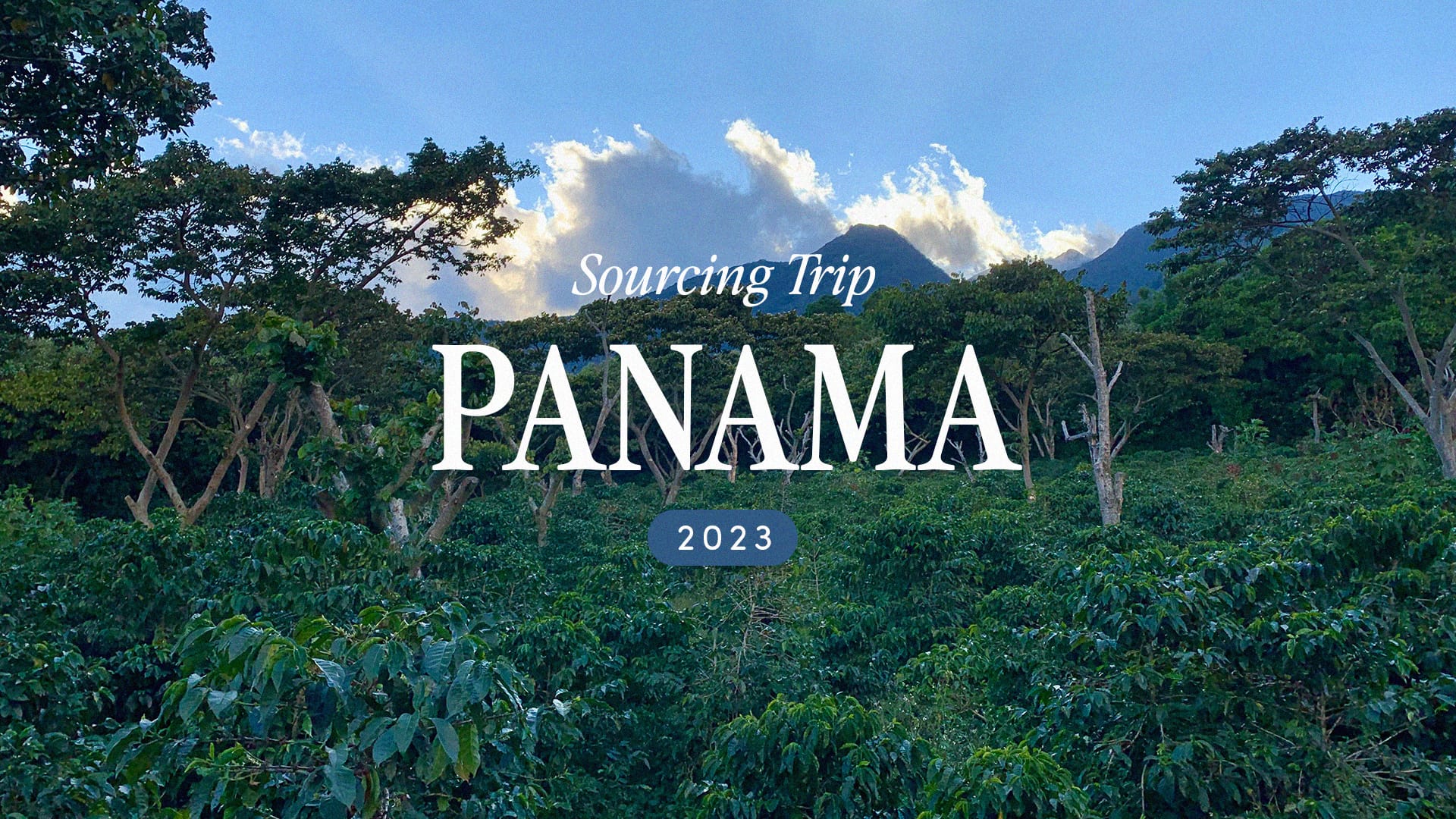 Jacob, our coffee buyer, spent a week in Panama, visiting our Direct Trade partners and establishing new relationships there. A week spent nourishing partnerships, connecting with the land, and sourcing some of the country's finest coffee.

Our first visit in Panama brings us to Café Kotowa in Boquete, Chiriqui. Owned by third generation coffee producer Ricardo Koyner, there are seven farms under the Kotowa umbrella throughout the Boquete region. With seven varieties planted between the farms, Ricardo has managed to win the Best of Panama on various occasions in both the Geisha and Traditional Variety categories. A trained agronomist, Ricardo's reputation for excellence and performance in the Best of Panama led to his recognition as Coffee Producer of the Year by the Specialty Coffee Association of Panama.
Ricardo's inventiveness can be exemplified by his custom designed tank for anaerobic and carbonic maceration fermentations. As the coffee cherries begin to ferment, juices are expelled from the fruit, resulting in some of the cherries being submerged while others are not. His design allows the tank to be easily rotated, mixing the fermenting cherries and juices, creating a more homogenous ferment.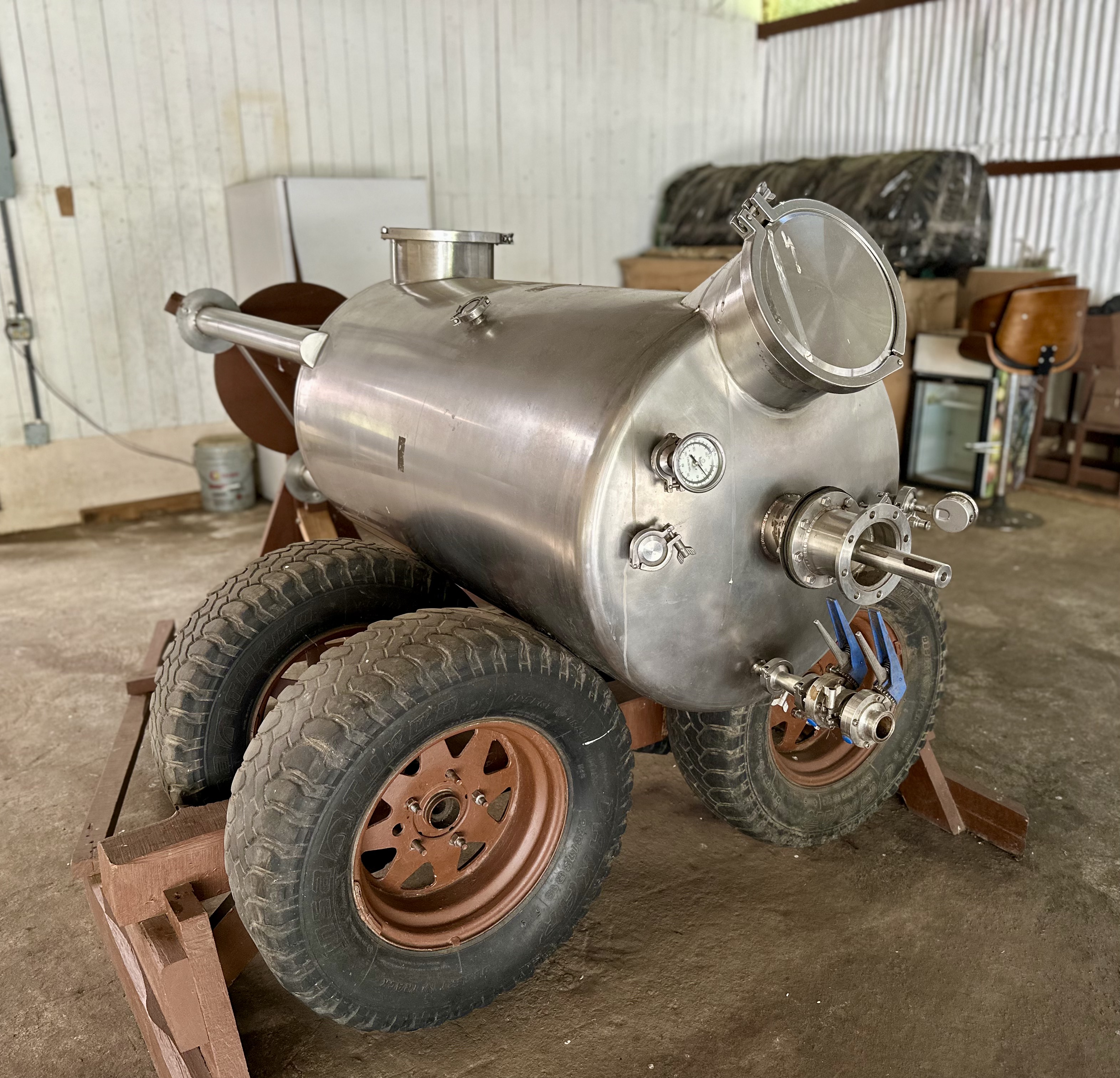 His meticulousness can also be seen in the color coding system used at Kotowa's wet and dry mill. Each variety, process, and farm is assigned a color. A piece of fabric representing each category is stitched to the corner of the bag when the coffee is packaged, allowing workers to easily organize and identify lots through the storage, milling, and shipping process.

Our second visit brings us to Stefan Müller of Don Benjie and Hacienda Bajo Mono. Born in Colombia but having spent most of his childhood in Panama, Stefan was unfamiliar with the coffee industry in Panama until meeting his wife's family in Boquete, where they owned a coffee farm of their own. Stefan fell in love with the region, and 12 years ago jumped at the opportunity to purchase a farm of his own, now known as Hacienda Bajo Mono.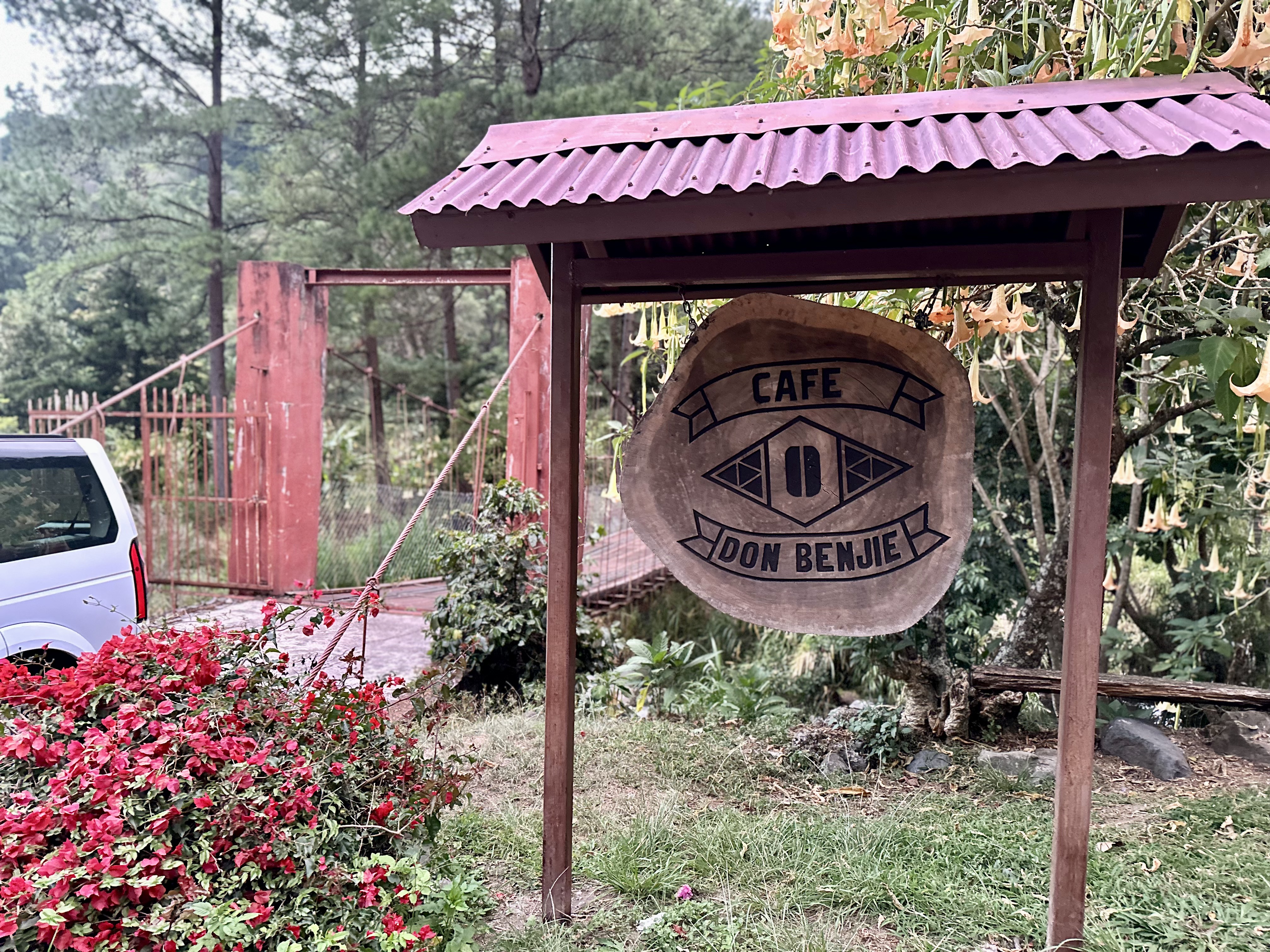 The farm had been abandoned by the previous owner, and required being renovated and replanted. On the farm were a diverse range of fruit trees, oaks, and shade trees from around the world, all of which Stefan has preserved. Multiple coffee varieties were already on the farm, with the standouts including Maragogype and a single Orange Bourbon tree. Both the Maragogype and Orange Bourbon are now established plots at Bajo Mono, as well as Yellow Catuai, Pacamara, SL28, Mokka, Geisha, and most recently Pink Bourbon.
When walking the farm with Stefan, his love and affection for the land and coffee he works with is immediately obvious. "Fantastic," "amazing," and "incredible" are words Stefan uses often as he points out the different varieties, pauses to adore the sprawling trees, and tastes coffee cherries. His excitement spills over to the processing and cupping of his coffees, which is all done onsite.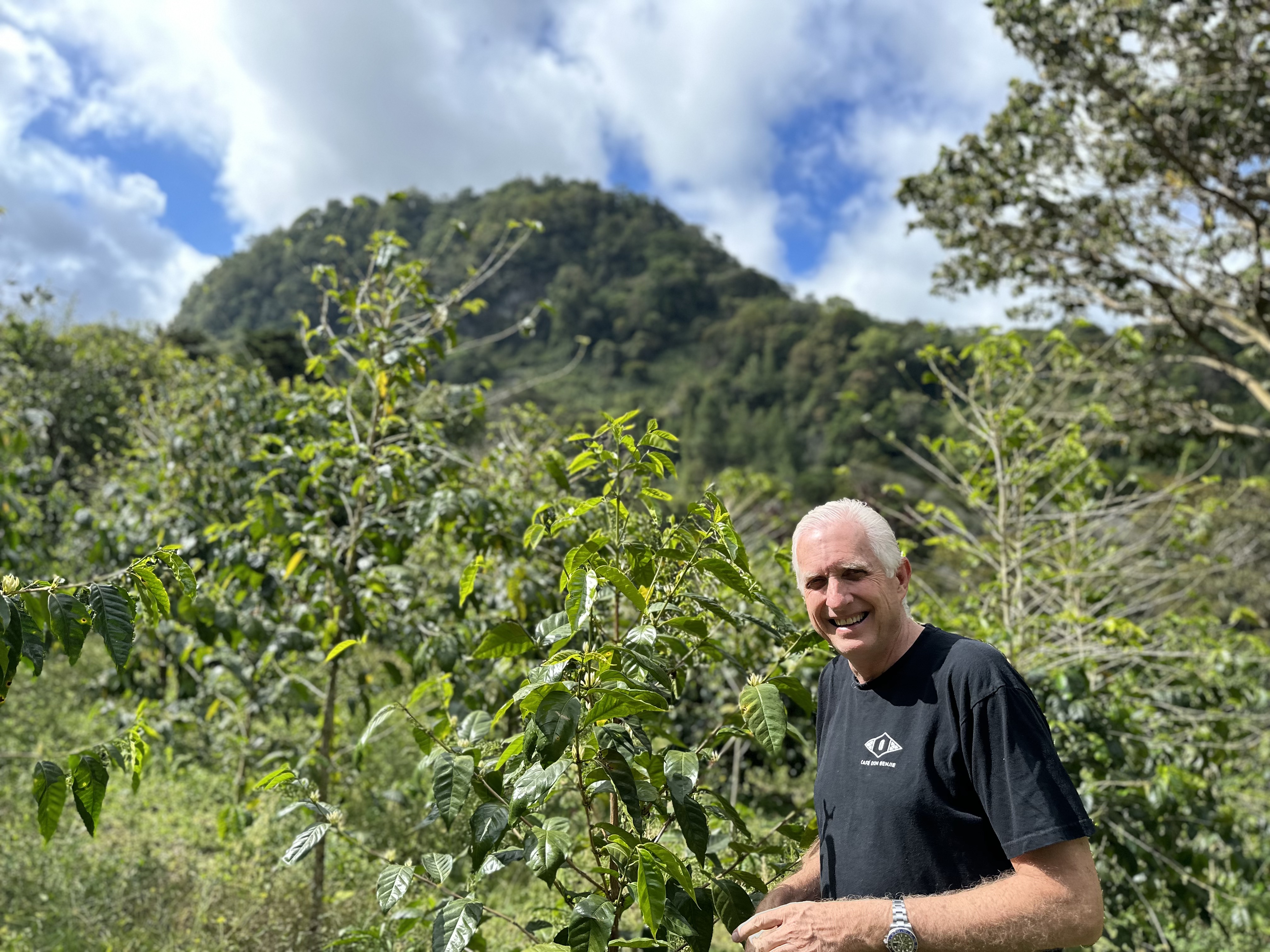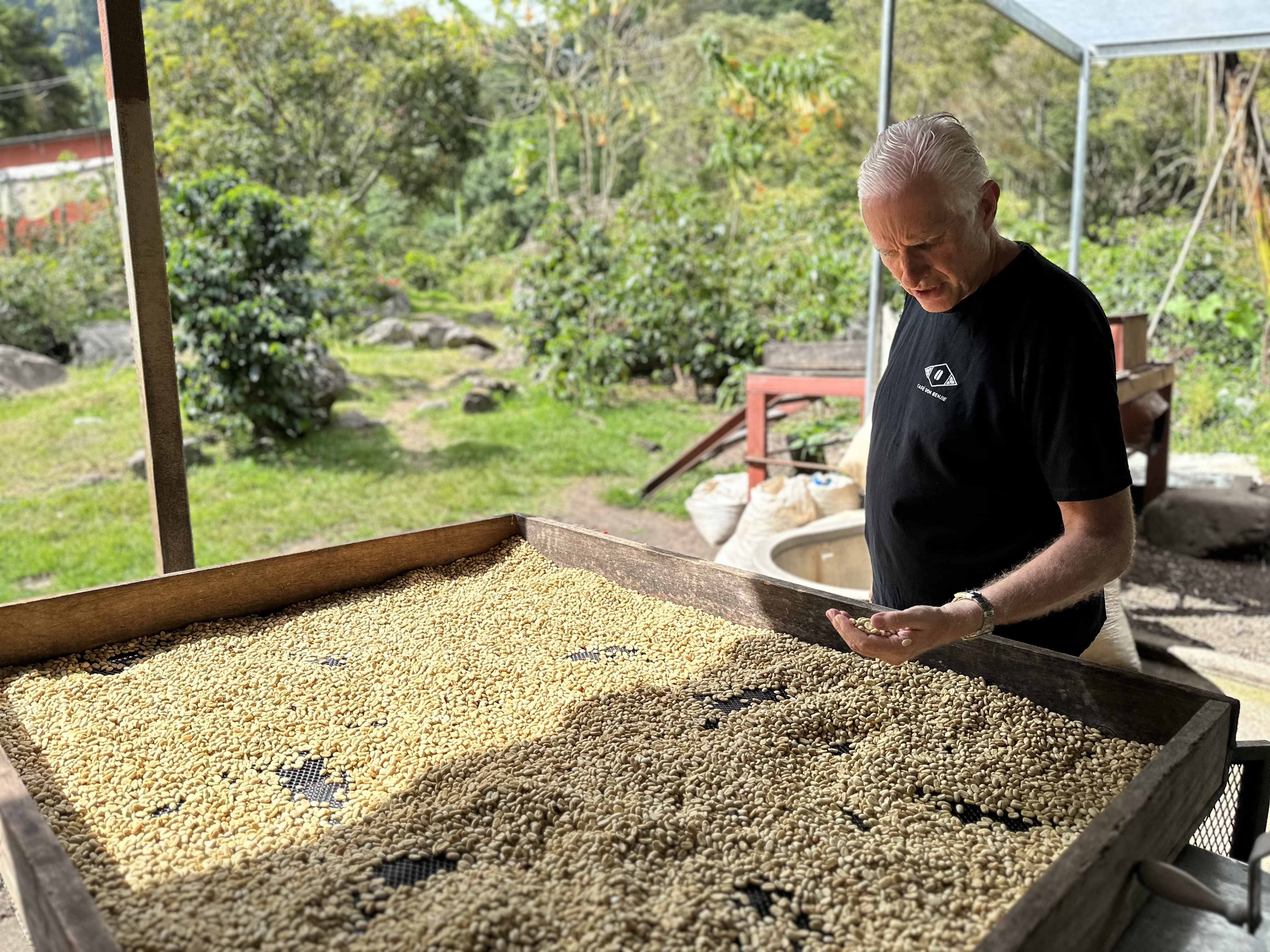 Three years ago Stefan began experimenting with anaerobic fermentations, and after consulting a friend of his who owns a brewery, began experimenting with carbonic maceration as well. Through multiple experiments, Stefan has developed a preference for carbonic maceration naturals. On the cupping table they expressed florals and fresh fruit flavors, with a restrained note of wine in the aftertaste. His processing isn't heavy handed, though, and the flavors of each variety are present and expressive in the cup.
At the end of our cupping and reflecting on all of the work that goes into coffee production, Stefan smiles and says, "It's a lot of fun."

Our next visit in Panama brings us to Hacienda La Esmeralda. Owned by the Peterson family, Hacienda La Esmeralda is the epicenter of the rediscovery of the Geisha variety and the subsequent fascination the Specialty Coffee industry has had with the variety. In 2004, the Peterson family decided to separate lots based on their location on the farm, and kept them separated throughout processing. By doing so, the Petersons were able to isolate the cup profile of the Geisha variety, experiencing the juicy acidity and multi-layered aromatics that Geisha has to offer. While common practice today, this decision to separate lots was progressive and experimental at the time.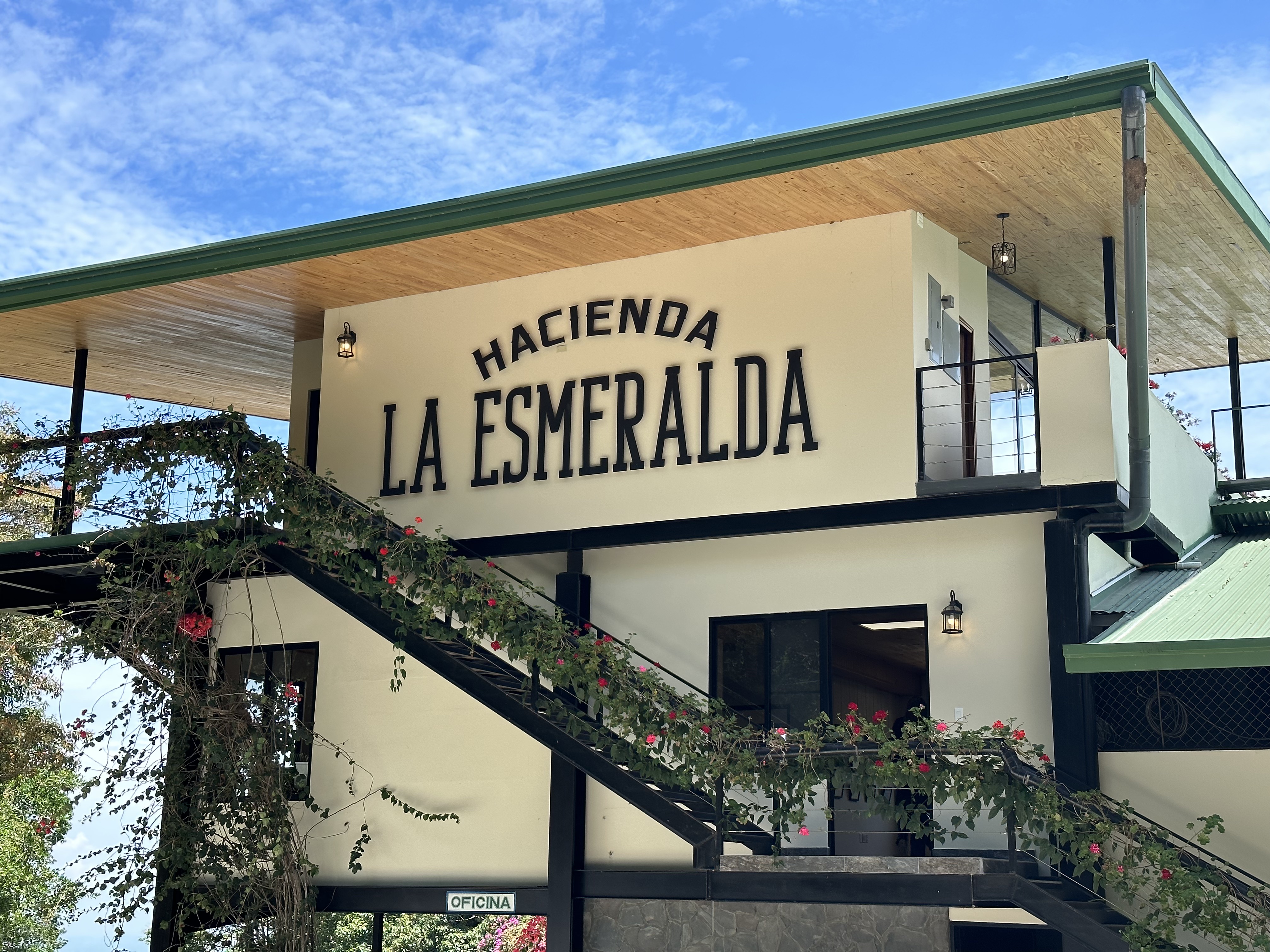 That same spirit of experimentation continues today. On the cupping table is a reference key for the coding used to identify 32 various processes currently being tested, including combinations of fermentations, yeast inoculations, and drying techniques. Customized equipment had to be designed and built for these processes, such as stainless steel fermentation vessels that allow gases to escape and for must (juices released from the coffee cherry) to be removed during fermentation, all while keeping the coffee isolated from the outside environment. Shaded drying beds (nicknamed "wind tunnels" due to the gusts of air that circulate through them) were constructed to allow for slower drying of coffees, with the average lot drying in 29 days. This is in contrast to the 7 to 9 day drying time on the patios.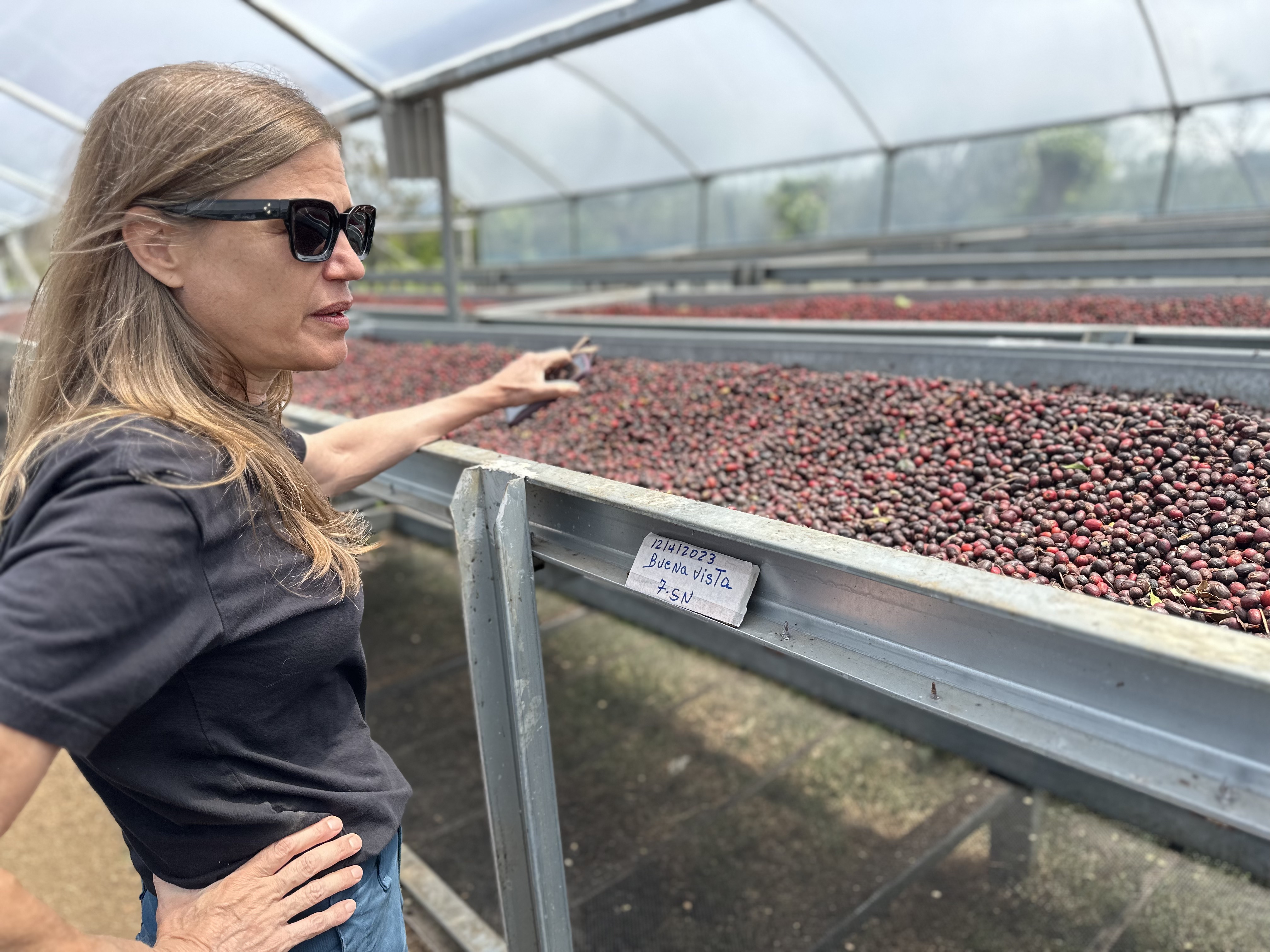 Most recently, the Esmeralda team has begun isolating native yeasts found at their farms and on coffee cherries, including different genera such as Pichia, Candida, and Saccharomyces. Working with a local university, these yeasts have been isolated and cultured. The various yeasts have been used to inoculate coffee fermentations, with the most successful trials increasing the floral and stone fruit qualities inherent to Geisha when compared to commercial alternatives.

Our last visit brings us to Ninety Plus Gesha Estates in Nueva California, west of Volcán Barú. Founded in 2009 by Joseph Brodsky, the 185 hectare plot of land had historically been used for cattle farming. Under Joseph's tenure, the farm has been reforested with native tree species, with coffee of the Gesha variety planted beneath the canopy.
Since then, Ninety Plus has earned a reputation for producing some of the most innovative coffees in the world. The team at Ninety Plus were amongst the first to leverage fermentation to create new flavor profiles in coffee, experimenting with temperature control, anaerobic vs aerobic ferments, cultivating local yeasts and bacterias, and most recently using coffee leaves, husks, and flowers in their processes.
In 2019, Ninety Plus acquired another parcel of land bordering the Volcán Barú National Park. Named after the volcano, Barú Estates is located around a volcanic crater. The 267 hectare plot has an altitude beginning at 1,650 meters above sea level (MASL) and extending upwards to 2,300 MASL. Gesha varieties are planted from 1,800 MASL upward, under a dense canopy of trees, some of which are hundreds of years old. The proximity to the national park means rare bird and jaguar sightings aren't an uncommon occurrence. In this spirit, the team at Ninety Plus intend to act as stewards of the estate, with a focus on preservation and rejuvenation.
May 10th 2023