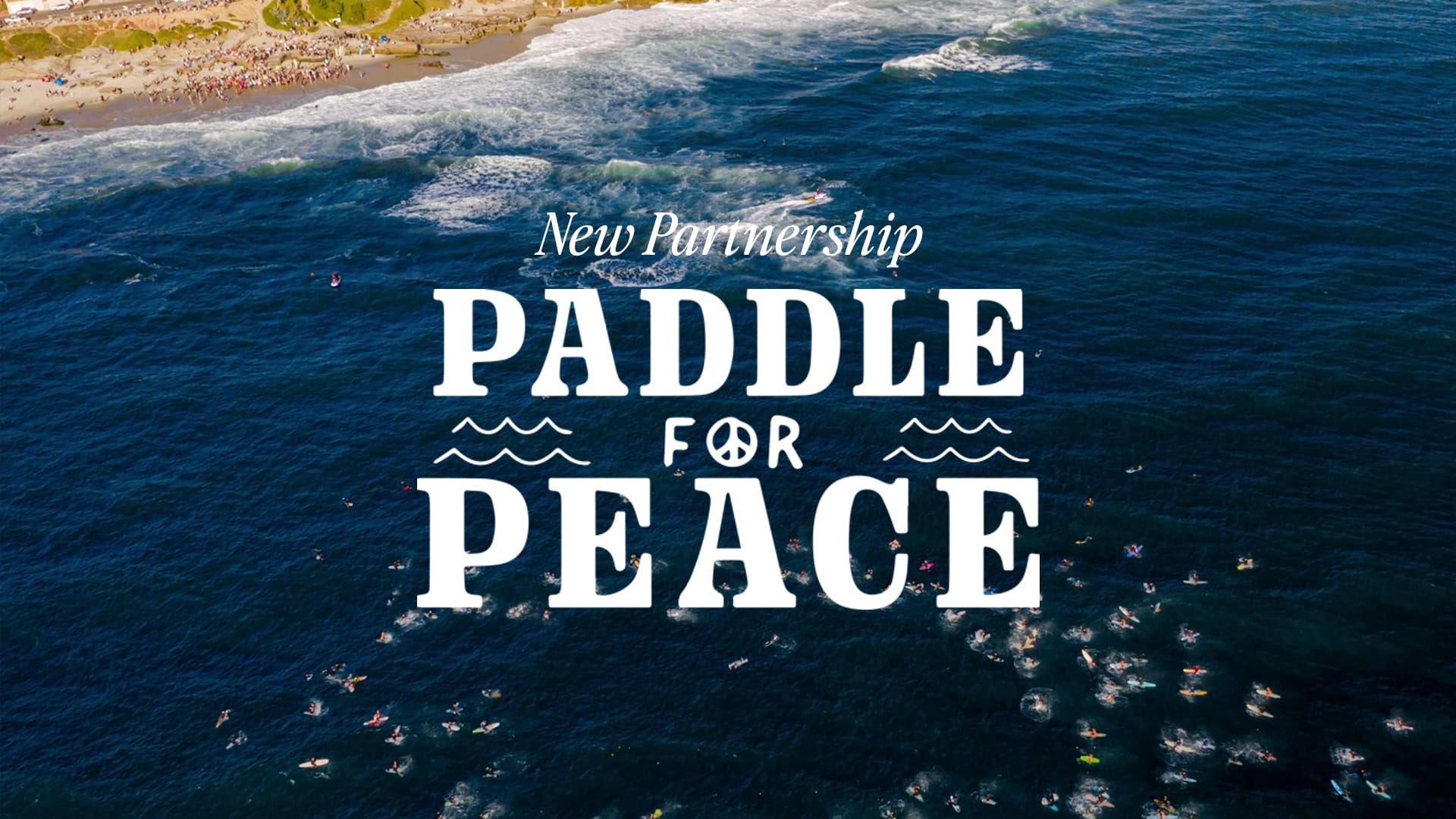 Introducing a New Partners with Paddle for Peace ~ Diversifying the Coast One Wave at a Time
At Bird Rock Coffee Roasters, we believe in the power of partnerships to create positive change. That's why we are thrilled to announce that we are an official 2023 sponsor for Paddle for Peace, a non-profit organization dedicated to advocating for beach access and recreation inequalities. Together, we aim to remove barriers, provide resources, and make a lasting impact on the communities we serve. As part of this partnership, Bird Rock Coffee Roasters is proud to introduce our Coffee for a Cause "Waves of Change" blend for June, where $1 from every bag sold will be donated directly to Paddle for Peace. Our year sponsorship + the money raised from the Waves of Change blend will help support their events, including paddle outs, surf lessons, and community events.

Paddle for Peace has been tirelessly working to address the disparities that exist in beach access and recreation. Many communities face obstacles that limit their ability to enjoy and benefit from these natural environments.
"I started this non-profit to diversify our coast because the beach should be accessible to everyone regardless of their income status or where they live and people of color should feel welcomed and represented in these spaces so that they can enjoy all that the ocean has to offer without feeling like they do not belong. Surfing has brought me so much joy and has helped me cope with a lot of stressful things in my life, I want to share its benefits with my community and remove the barriers that are in place preventing them from experiencing all that our beaches have to offer." - Risa, Paddle for Peace Founder.
Together, Bird Rock Coffee Roasters and Paddle for Peace are committed to removing the barriers that prevent individuals and communities from accessing beaches. Whether it's physical limitations, economic constraints, or lack of resources, everyone should have the opportunity to enjoy the therapeutic and recreational benefits of coastal environments. We can create a more inclusive and equitable society by pooling our efforts.

Introducing Coffee for a Cause Blend: As part of our partnership and our commitment to Paddle for Peace, we are proud to offer our customers our June Coffee for a Cause blend, Waves of Change. With every bag purchased, $1 will be donated directly to Paddle for Peace, allowing us to contribute to their impactful initiatives. This special blend is crafted with the utmost care and expertise, ensuring that every sip supports the cause of equality in beach access and recreation.
There are many ways you can get involved with this partnership, including purchasing Waves of Change and volunteering for many of the events Paddle for Peace puts on. The next one is their Juneteenth & Father's Day community celebration. You can learn more here and sign up to be a volunteer!
Together, we can make a difference and create a world where everyone has equal opportunities to enjoy the wonders of our beaches.

At Bird Rock Coffee Roasters, we firmly believe that businesses have a responsibility to help make a positive impact in society. Our partnership with Paddle for Peace exemplifies our commitment to advocating for beach access and recreation equality. Through this collaboration and our Coffee for a Cause blend, we are excited to support Paddle for Peace's mission and help create a more inclusive future. Join us in brewing a better world, one cup at a time!
You can purchase the blend here: Waves of Change Blend
Jun 1st 2023